B A R C H E T T A C O U P É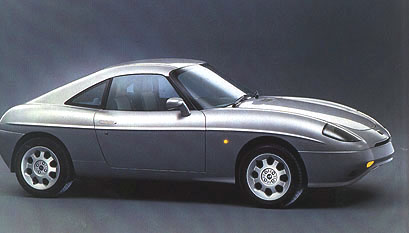 Coachbuilder Maggiora developed a very nice little two-seater barchetta coupé.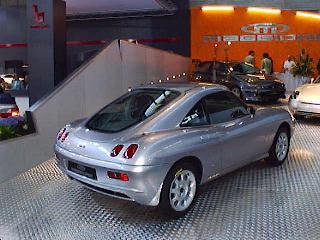 It looks like a real production-model, because Maggiora already manufactures the barchetta.
After Andreas Zapatinas had drawn the first sketches of the regular barchetta, he tought of a coupé, but Fiat Auto president Paolo Canarella rejected this idea...
Maggiora's head of product development Alessandro Sopetti had the English two-seater coupés of the '60 as well as classic Italian cars in mind. In those years, coupés like the MGB-GT were derived from roadsters, unlike today.
Because Maggiora does not have enough production capacity and Fiat already has a Coupé, this car will never hit the streets (which is a shame, really).
A collector wanted to buy this (one of a kind) car as it reminded him of the Fiat Otto Ve (8V)!
---
Back